Another gorgeous day in London!
We enjoyed breakfast at a local fry-up place a few blocks away (scrambled eggs on toast, side of sausage plus a cup of tea for £ 2.90 is pretty good to me!). We took the tube to Lancaster Gate and spent 3 excellent hours in Kensington Gardens and Hyde Park. Even though we had a great afternoon, I wasn't overly impressed with either park. They're both nice flat city parks, nothing to write home about (.. but wait.. I am writing … home, sort of …). Maybe when the trees bloom in a few weeks I'll be more impressed. Or maybe I'm a park snob. Hamstead Heath? Too rustic. Hyde Park? To paved. Kensington Gardens? mediocre flower display. I am a snob!
Sitting by the Serpentine was enjoyable: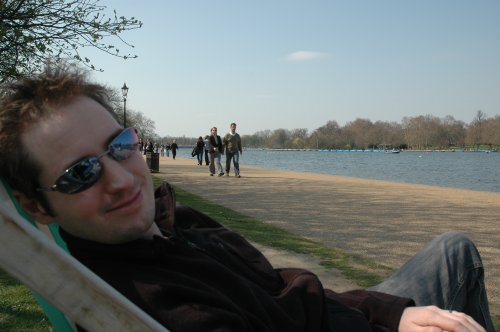 But of course all that lazing around the park makes you thirsty… and hungry. So we met two friends for a traditional Sunday roast. Well actually, I changed my mind at the last minute and ordered fish and chip, but everyone else got the roast: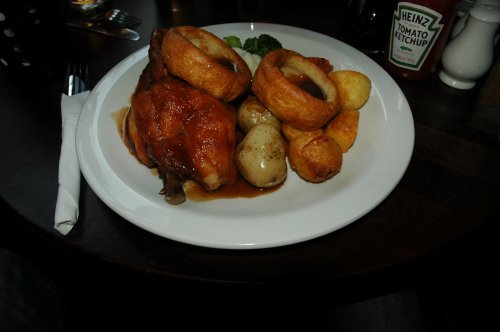 Looks healthy, no? Jason said he enjoyed it. I enjoy that they provide you with a roasted potato, and deep fried potatoes. Nice.
My friend Adrienne pointed out this sign as we left the pub: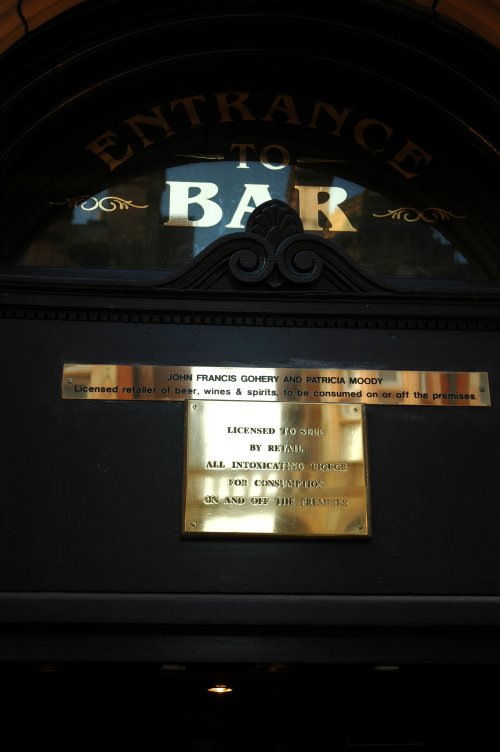 Well.. as long as we're clear that my liquor will only be intoxicating!