Regent's Canal, passes by us only a few blocks north of our flat. Its an old shipping canal built in the 1800's. Now, it seems to be used by cyclists, pedestrians on a walk, and far too many old men sitting in a crap lawn chair with a fishing pole stuck in the water. It's not pretty water, its mostly still sludge, so what sort of fish you'd want to catch i don't know.
But it makes for a nice walk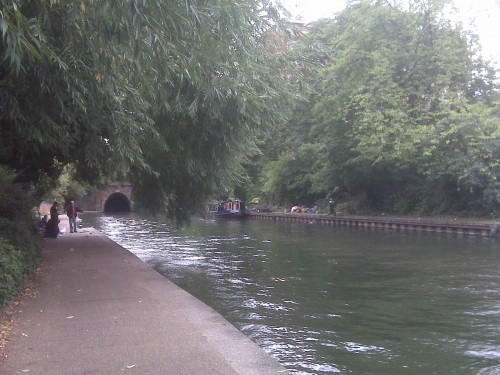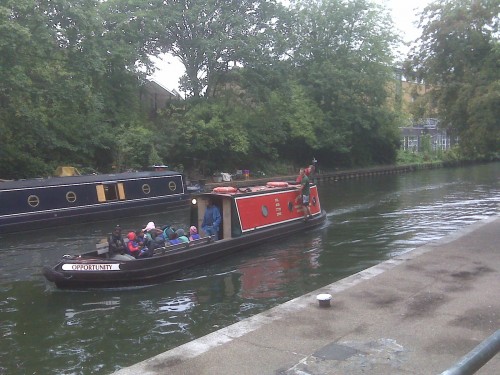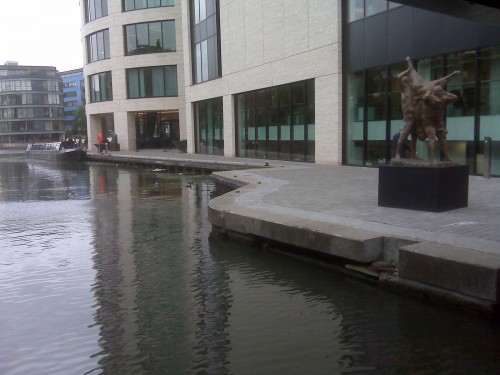 Although this morning, it was about 15C cool, windy and I had to cut it short due to the fabulous British drizzle settling in. Very english.
Funny enough a friend popped in for a visit in the afternoon, and as the weather was better we went for a walk on the canal making our way to Camden and back. Notice the amazingly nicer weather??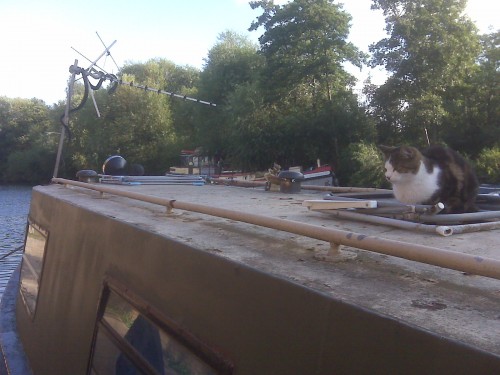 house boat cat