It's amazing what good luck you can have.
It's Thursday, Jason is out with his parents touring around London visting St.Paul's Cathedral: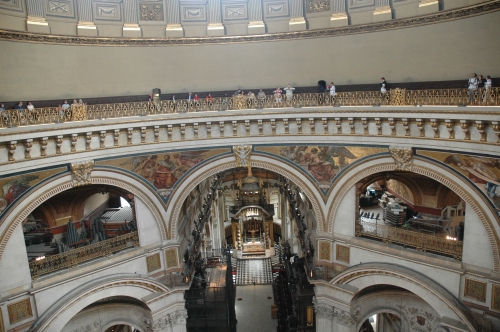 me .. I'm at work.
Dinner time rolls around and I suggest to Jason that we take his parents to something somewhat unique to London, a gastropub (high end food, but in a pub). I'd heard that this place called The Pigs Ear was good and it's in Chelsea near Sloane Square which I thought would be a nice place to take the in-laws. We are after all trying to show them all parts of London, not just the touristy parts.
Well as luck would have it the gastropub happened to be on a very small side street that has nothing but houses … and the only Manolo Blahnik store in London. Actually, in the whole EU there is only two stores, this one and one in Spain.
It seemed a bit odd that I would stumble upon it this way.
But then I noticed a sign in the window: sale.
And a 2 day sale, starting tomorrow! What kind of good luck is this?!
Well that random Thursday night at the Pigs Ear is what brings me back to Chelsea on a Saturday morning: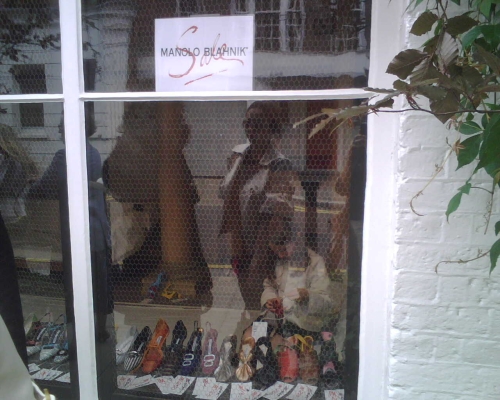 .. and it was everything I hoped it would be.