For all of you who keep asking, no, we're not flooded. We're well away from it as we were smart enough not to build our castle on a swamp. However last weekend we were in the Cotswolds and, while not the worst of the flooded areas, we definitely ran into some water. Here are some more pictures from our weekend.
We visited "The Slaughters":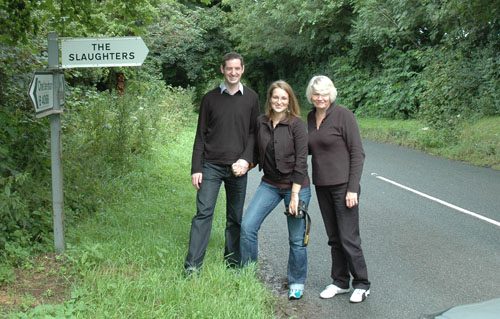 Our hotel in Lower Slaughter was flooded: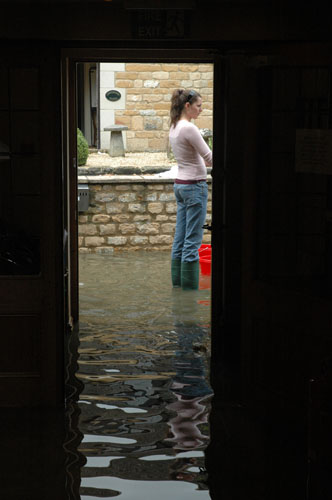 Here's a picture of the reception as we were checking in: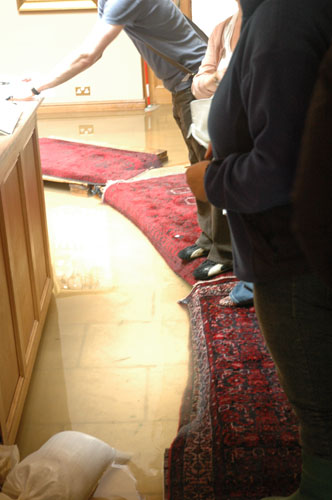 Fortunately they were able to put us in their "cottages" that were up the hill.
Several parts of Lower Slaughter were flooded: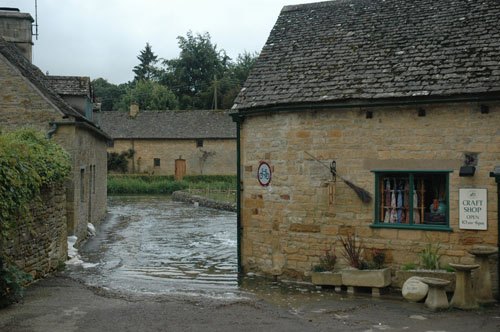 We wanted to do the "Wardens' Way" hike to Upper Slaughter but the path was … under the weather: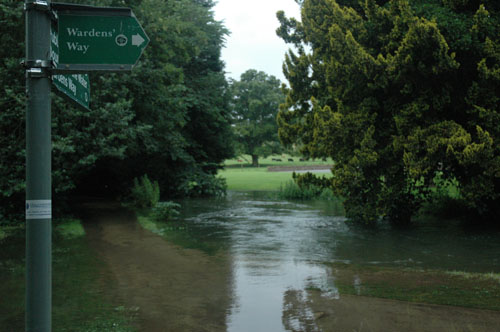 The Slaughters weren't the worst hit in the area. We had to turn around a few times whilst driving through the Cotswolds: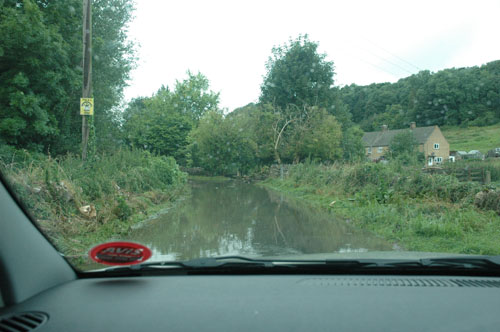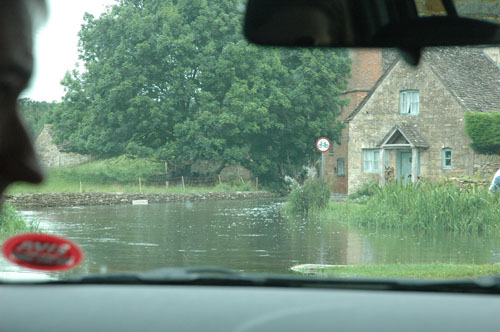 Of course The Guardian found a much better "flood" sign picture than I did:
But in the end we still had a great time in The Slaughters: