Gorgeous weather today!! And yesterday too. Yesterday I went for a haircut, looked at a flat with Jason (it was meh), went to Nottinghill, had brunch (with cocktails!). Then had my cappucino and travel magazine weekend special. I even did a bit of shopping 🙂 Dinner was on the bbq at home and in the evening Jason and I pub/patio crawled. An excellent Saturday.
Today is looking promising too. Look at this weather: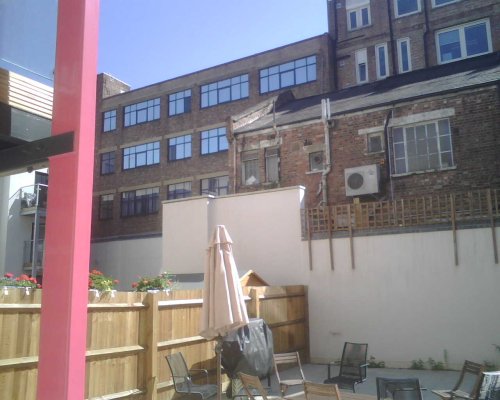 Amazing. And none of this Canadian humidity either!
So… the question I'm sure on everyone's mind, what are the cats doing?
Mips: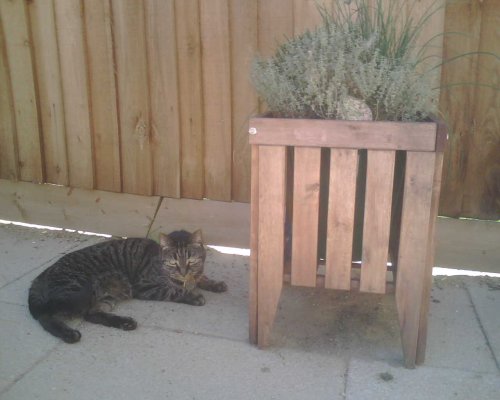 His harness is hidden with his mad furriness.
Now, where is Tinrib? Oh that's right… hiding!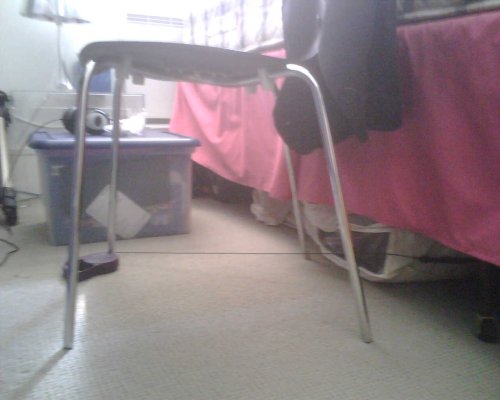 Precious.