Sylvia and I just got in from celebrating the start of 2008 in Hong Kong.
We had heard there would be a great fireworks and light show this year, so we ensured we had a great viewing spot from the convention centre:

Unfortunatley, this being Gweilo New Year as opposed to 春節, the fireworks weren't nearly as impressive as we had hoped. Still, they put on a good finale with fireworks coming from all sides of the IFC (AKA the "Big Dick"):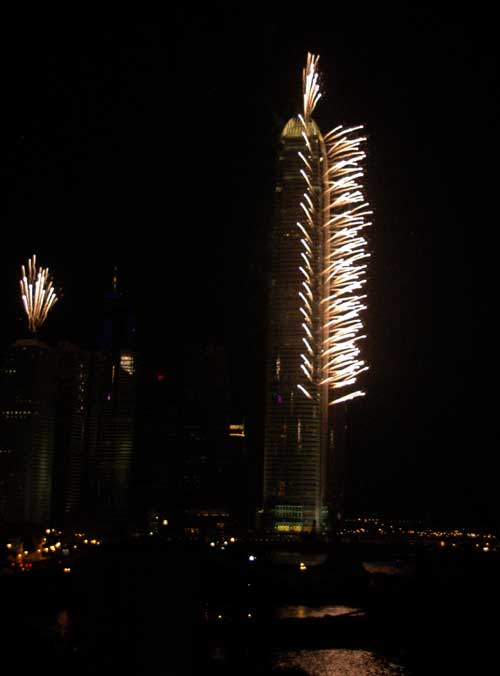 Happy 2008 Everone!