… a bit late, we were in Canterbury last week. But it's been a busy week, and I've procrastinated…
Canterbury.
Our 10th of trip from Frommer's: Best Day Trips from London book, 25 trips in all. I'll be honest, I can see why this is pushed as a day trip. Although very pretty, the town is limited on things to do. There's the Cathedral of course: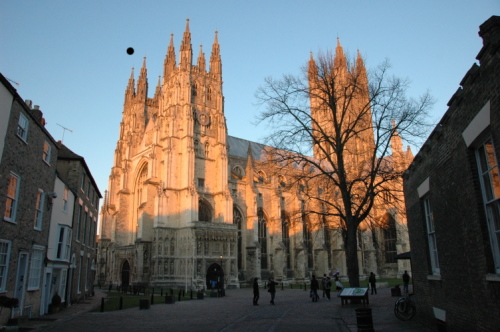 which is absolutely stunning, and there are Roman walls and other such historic fragments of buildings: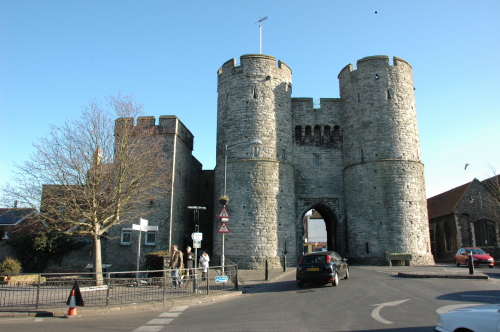 … after that there is some hype on those Canterbury Tales displayed in a very forced looking 'museum'.  Oh there's a large student population too.  That's about it.  Did I mention the cathedral?
But I'm being too harsh. In Canterbury we had some excellent meals, enjoyed cream tea (tea, scones jam etc) at at least half the price of doing it in London, and we just plain relaxed.
Surprisingly there were no protesters to be seen in front of the Cathedral. I thought given all the flack the archbishop has been getting about his opinions there would at least be one angry Brit. Sadly no.
But there was our tea, and the excellent weather, and another 'to-see' crossed off our list.