The past few months have gone by far too quickly. Work has dominated my life for most of that time, but thankfully the big project is over (for now). So, aside from cheese on on Saturday it's been a great weekend in the city. Friday evening I met Paul and Linda at Blackfriars for a pint in a traditional pub. The weather was good so they got to experience the British habit of drinking outside the pub in the 'garden area'. Translation: sidewalk. I also took them to Wagamamas, a London institution and then to a classic british pub: Ye Olde Chesire Cheese. A pub since the 1500's it has a solid classic british ambiance. And, if it's good enough for the likes of Mark Twain and Charles Dickens, then it's good enough for me and my guests!
Saturday was the cheese shop, then a wander through the Pride festivities and some shopping in Soho.  Later (possibly inspired by Wimbledon)  I ventured south of the river (gasp!) to meet some coworkers for a doubles match.  All I'll say is that I'm rusty, and in need for a few more practices before I attempt that again.  Penny, my kiwi coworker and I had dinner near the courts in a nice part of Clapham.  I can see why so many people our age live here, it's quite nice, but a bit too subruban for my tastes (sorry Adrienne!).  And then later still, after a change of clothes, I met Penny at the Absolut Ice Bar.  Surprising to me, only 15 minutes of our 4 hours there were in the ice bar.  Something about health and safety?    My carbon footprint didn't feel to good either.  (did I just say carbon footprint??  Wow, this entry just screams mid 2000's).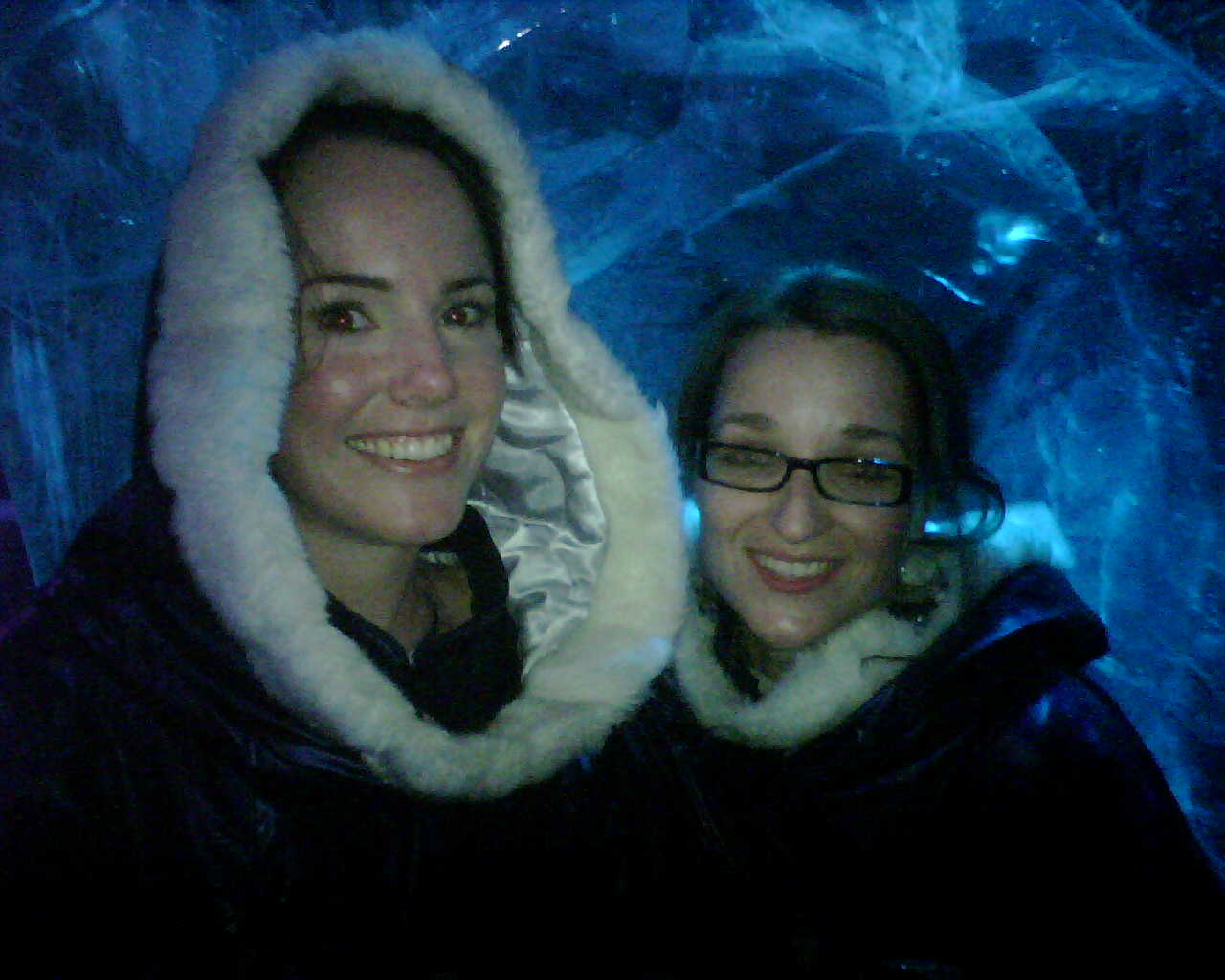 Today, the weather turned on us (again).  After brunch at the Wolesley I actually had to buy a sweater, I was that chilled.  And it stayed that way most of the day.  I stayed in doors at various shops and department stores, elsewhere in Hyde Park Paul and Linda were at the outdoor O2 concert festival, probably soaking wet, but probably quite content with listening to Ben Harper live.
I finished my weekend with a trip out to Angel to the trusty old Tinderbox coffee shop.  There I read most of this weeks Time Out London magazine so I think i'm up to speed on what's happening in the city this week.  Hopefully now that I am long-hours-at-work free, I'll be able to enjoy some of these things.  At least I hope.