Today we took the tube up to the much recommended Hamstead area of London.
I made an attempt at London fashion today: skinny jeans + coloured flat shoes. We arrived at Hamstead to discover that I forgot one key accessory – my pushchair (translation baby stroller). It seems Hamstead is THE place to be for young mothers, their well dressed children and pimped out pushchairs.
The High Street as you can see was very scenic: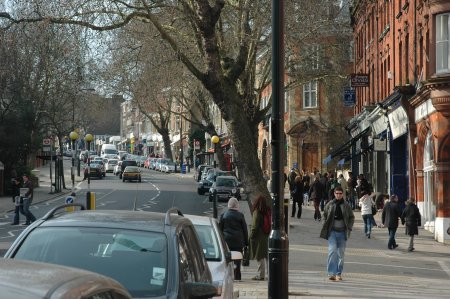 However I did notice an excessive amount of yuppy patisseries (£21 for a raspberry topped mille feuille cake?!) and high end maternity stores.
The Heath on the other hand (which I thought was British speak for a park until I looked it up on wikipedia) was quite rustic. Very few paved paths, no sculpted landscapes, just mostly raw green space: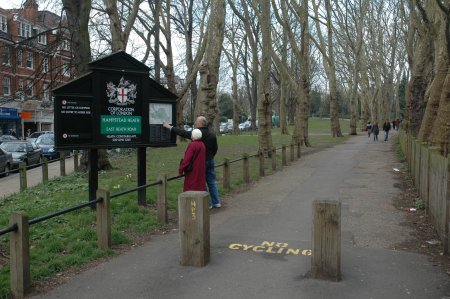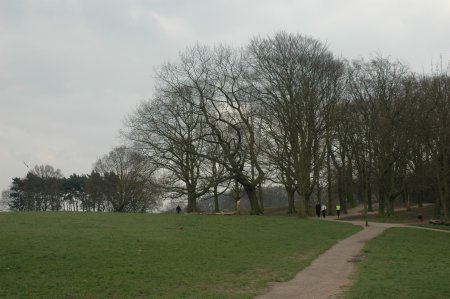 We did get further into the Heath and ended up in a wooded section that was really nice.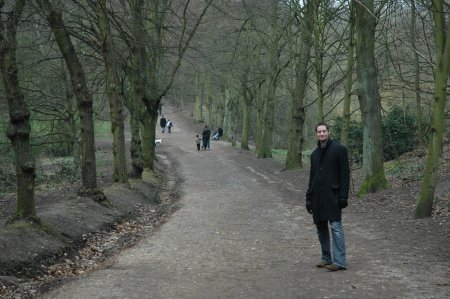 Shame I wore those silly flat shoes.