Today a trip to Harrods to pick up a gift. I wouldn't call Harrods a favourite of mine. I find it dark, hard to get around inside and way too full of tourists! But, its a London institution.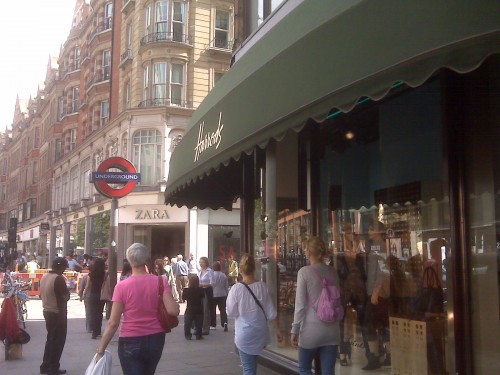 After my stop there I took a walk down Sloane Street and into Belgravia. I haven't been here in ages! 3 years ago i worked in this area, and i spent many a lunch hour wandering the streets. Belgravia is one of the nicest looking neighbourhoods, but the emptiest. Hardly anyone actually seems to LIVE there. Oh, and its always under construction. Someone is always renovating a wing, or gutting one of the huge homes.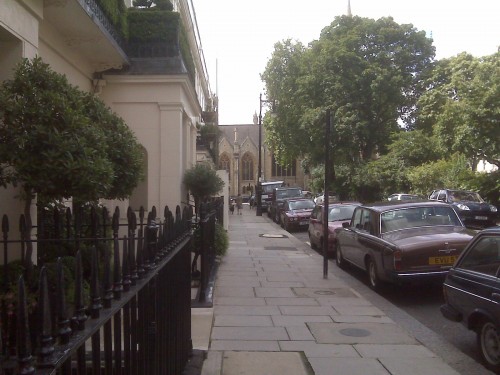 Like the Rolls parked out front?