Ok, not technically one of my London favourites – i've only actually been in here once before and that was to check out the Magna Carta. Today it was ridiculously cold, i had to dig a sweater out of one of my storage boxes to wear today! After some time in St. Pancras station having lunch and coffee I decided to pop into here and check out the exhibit on maps. Really cool exhibit by the way.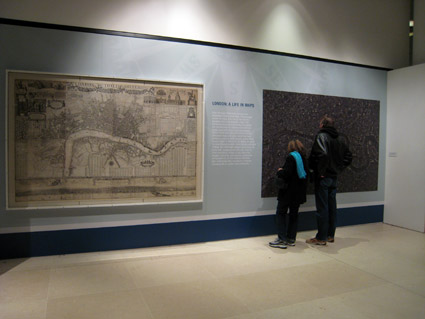 Image c/o urban75.org (my camera phone took crap photos)
While inside i took a bit of a wonder. The library may not look like much from the outside but from the inside its really nice!
This shot here is the enormous book collection behind glass running several storeys. A cafe surrounds it (makes me sad i didn't discover this sooner because its a really nice place to enjoy a coffee and a read):