I bought these on Wednesday, thinking they were a small bouquet. This morning I see that my daffodils have exploded into full bloom: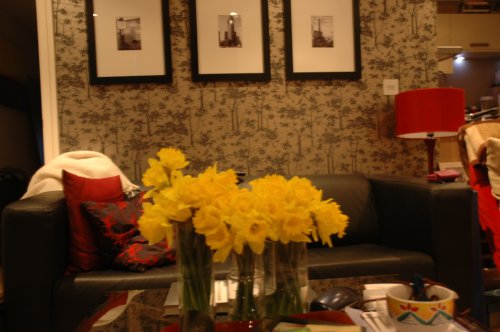 I'm off to Cambridge today to meet up with Jason and get a bank account (finally).
Also, noticed that the comments section now works! Ya! Thanks Dan!