Today was another great day of leisure.
I met my friend Adrienne at Sloan Square and were we window shopped before meeting up with 2of her friends who work in the area for lunch in Chelsea.
We ate at a cute little noddle house directly across the street from the Bluebird Cafe, which I learned is quite the popular posh place to eat.
My photo doesn't do it justice:

I liked the shops, and more so I liked the Chelsea neighbourhood.
Later we hoped on a bus to Hammersmith to pop into a Uk staple: Primark. If you can imagine, it's seriously cheaper than H&M, and yet the quality doesn't seem to dodgy. I bought (amongst other things) 5 pairs of black socks for £2! Considering I can't even by Thai green eggplants for that price, i'm thrilled. The true test of course, will come when I run them through the wash on the weekend.
On the way home I stopped by Leicester Square to pick up tickets to Avenue Q on Saturday (I'm very excited to see this!) and saw this on the way home: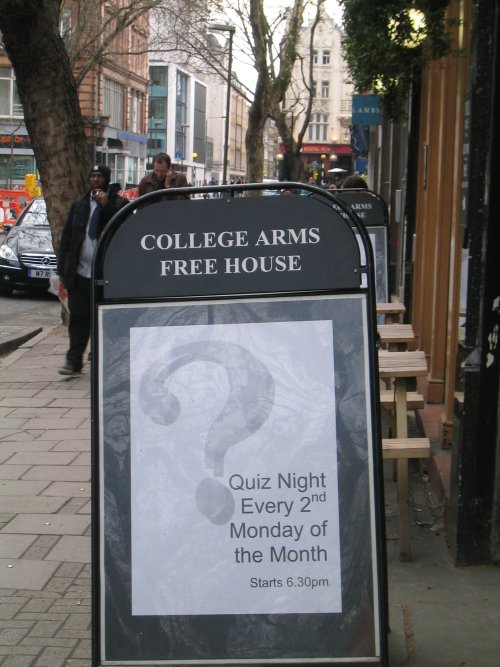 Not sure what "Free House" means just yet, but nice to see a pub quiz in our neighbourhood!