Well, I'm back from what was a pretty short CeBIT tradeshow (I skipped half of it, attending just Monday morning to Wednesday night) which is just as well as CeBIT is pure evil. I hate the huge German tradeshows and their enormous exhibition grounds. They even let members of the public come (WHY would you come to a tradeshow on purpose!?) so you have to avoid moms pushing prams as well. Not much to say really: Hanover was cold (it even snowed on Wednesday) but the show went pretty smoothly. I'm glad to be back in the UK.
There is this demo that Panasonic does at every tradeshow – I must have seen it at least a half-dozen times myself – of rotating TVs. It's actually quite cool, and I managed to grab a video of a small part of it this time:
[youtube=http://www.youtube.com/watch?v=atAzHIUVbr8]
Since this isn't one of the big Asian tradeshows there weren't as many funny name, but my coworker did come across this unfortunately named company: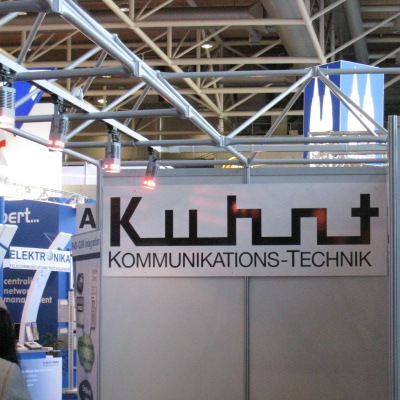 Fortunately in German it's pronounced "koont."
I spent most of my time talking to the press and pimping Samsung's "Ubisync" products that have my company's technology built-in: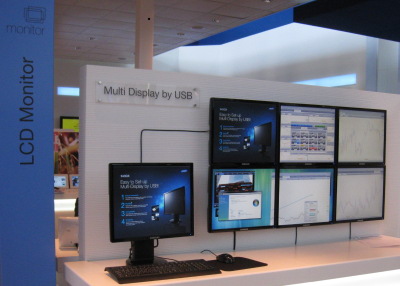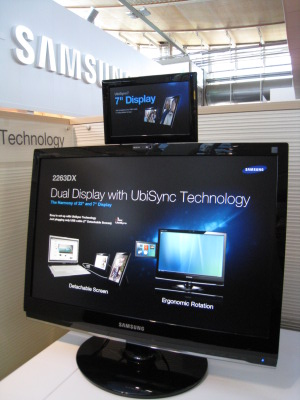 ASUS (also one of our customers) had some new PCs on display that are made of bamboo instead of just metal or plastic. They actually look a lot better than you'd think! I like them: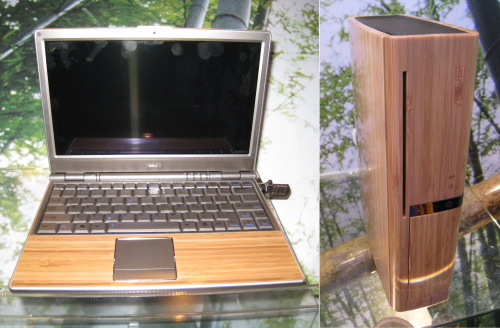 Of course, we didn't forget to partake in the best part of visiting Germany: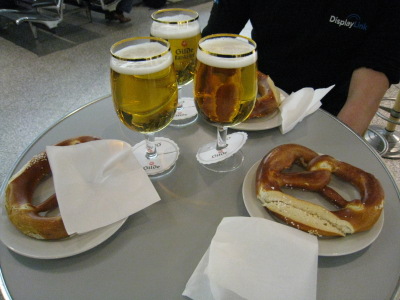 Next week: off to Shanghai!