I was staying in the Radisson Shanghai the other week for business, and they had a rather interesting Easter display: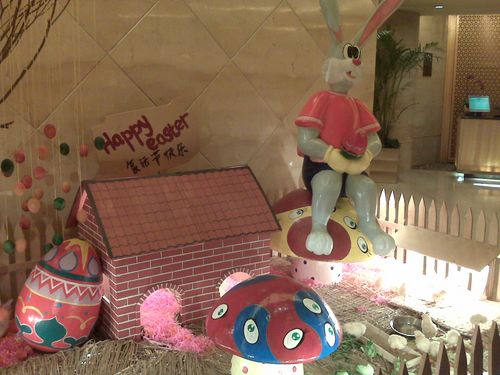 It was interesting for two reasons:
1) it was mind-bogglingly tacky
2) there were dozens of live rabbits and chicks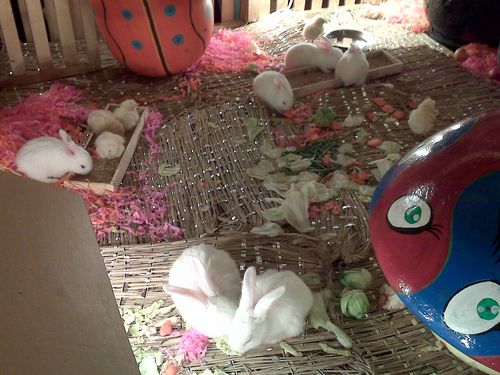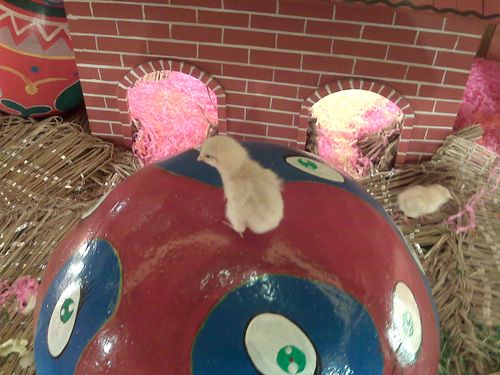 People kept coming by the display and picking up the animals; kissing and snuggling with them. So remember – the next time you hear about an outbreak of birdflu in China you know who to blame: the Radisson Hotel Shanghai New World.
PS:Â  the hotel sucks – never stay there. The staff aren't nearly as helpful as you would get from any other hotel in Asia and the heat wasn't working in the guest rooms. Plus they'll give you bird flu. Fun!