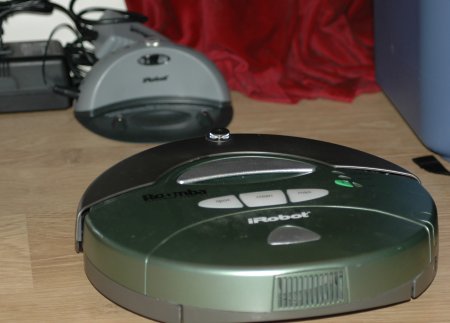 Roomba's back! We're so excited that our new Roomba arrived. Pictured above the new improved Roomba finds it's own base when low on battery.
A quick rant though.
When we first arrived we wanted to buy a Roomba here in the UK, but were dissapointed to find that they sell for a heafty £170s. Then when we were in Canada 4 weeks ago we checked a few stores with the intention of buying it there, but found that in London Ontario, only the high end ones were being sold, and they were selling for about $400 Canadian. That seemed obscene. Well, after much research we found that we could buy the brand new Roomba for pets online in the states, have it shipped to Jason's company's California office, then have
that California office ship it to us here in the UK, and pay duty and yet still end the end pay WAY less than the UK price or the Canadian price. How does that make sense?!
Anyway, we've run it every day for one week now and throughly done the carpeted bedrooms and this is the disgusting result: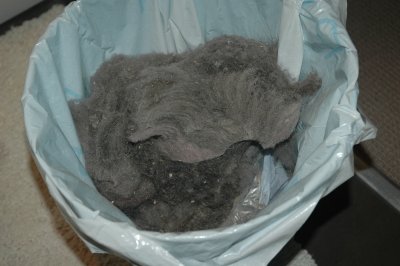 It looks like a dead animal. Or worse an old man's toupee.
Either way, I'm glad it's not in our carpets anymore (I hate carpets). Welcome back Roomba, we missed you.