September 10th has come which marks another year (a total of two years) since I arrived in the UK. It's been really great so far and Sylvia and I are still loving it here.
We haven't been very good about updating our blog lately, probably because we've both been living hectic schedules. We went back to Toronto for Lindsay & Kynan Bridge's wedding in August. I then went directly to San Francisco for a tradeshow and then back to the UK just long enough to pack and meet Sylvia to head to Tallinn, Estonia for the August Bank Holiday: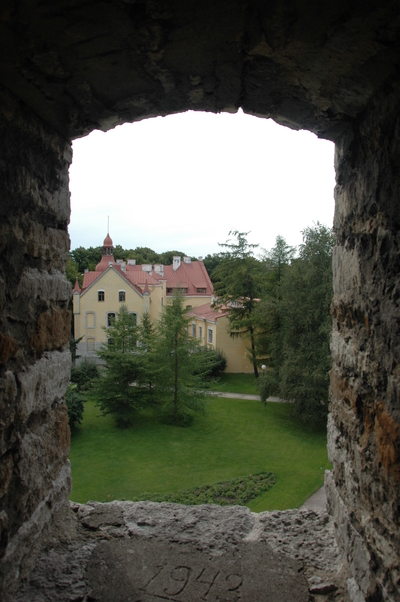 We also spent one day in Helsinki, Findland and instead of taking the ferry from Tallinn we finally got to tick off something we've been meaning to do for a while: ride in a helicopter!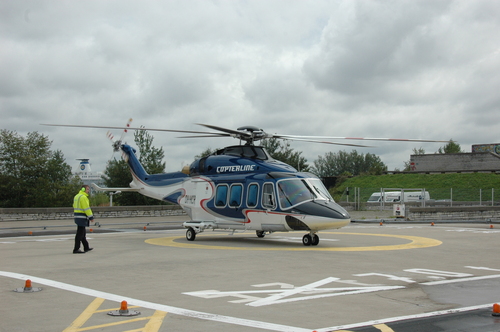 We then used some of Sylvia's points on the Eurostar from her regular trips to Brussels and visited Paris last weekend.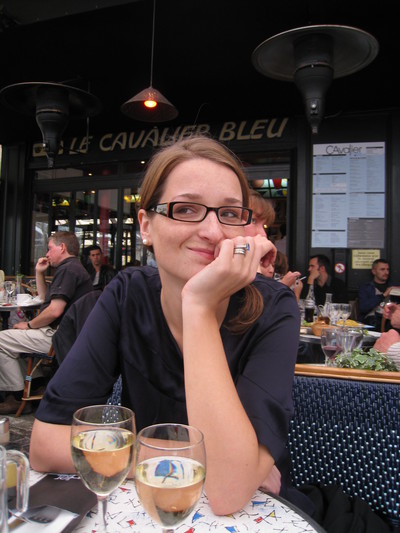 Of course, for all the good photos you need to add Sylvia to your FaceBook – she doesn't get around to posting photos on the Britlog much these days! 🙂
Of course, this year was another great year of travel. This year I've been out of the country for about 140 days – about half of that for business travel. For business I ended up in the US, Germany, Belgium, the Czech Republic, Poland, Hong Kong, China, Taiwan, Korea. Surprisingly I was able to go the whole year without going to Japan, which is fine by me (I'm not a fan of seafood, but I do miss the Kobe beef). Sadly – to save on travel costs – my trips were on a mish-mash of different airlines, including several trips on the now-defunct Oasis Airlines, so I'm probably the most travelled person in the world with no decent status on any airlines. I'm hoping to fix that in the coming year.
For personal trips Sylvia and I went to Estonia, Finland, the Czech Republic, France, Morocco, Poland, Greece, Italy, Germany, Turkey, and a few spots in the British Isles including a weekend in Northern Ireland. Of course, I also went to Switzerland (Geneva) to see the Large Hadron Collider at CERN – which just went online this week and hasn't destroyed the Earth yet. We still haven't seen nearly enough of the UK however; I'd like to get up to see Edinburgh for my birthday (I have to find some 32-year old scotch!) but October isn't exactly the best time to be going to Scotland …
All in all a pretty good year. We just recently signed on for another year in our house in London (which reminds me – I hate estate agents) so I guess we'll be here for another year. Now it's time to get ready for the long nights of the British winter.